hello again octopus box team, kindly read my thread about T999L problem is on picture
---
team octopus box, I have this T999L for mroe than 6 months now stuck with me that my customer left it in my shop, I tried odin flash didnt work it gives this strange writing ( every time I do the volume +,home button,power button ) as you can see on this picture is highlighted what problem it has on the T999L,

is there anyway you can post a guide on how I can try another way using octopus box to try fixing this issue. Thank you for your always support for me and all users of your tool! your always here to answer every working days you have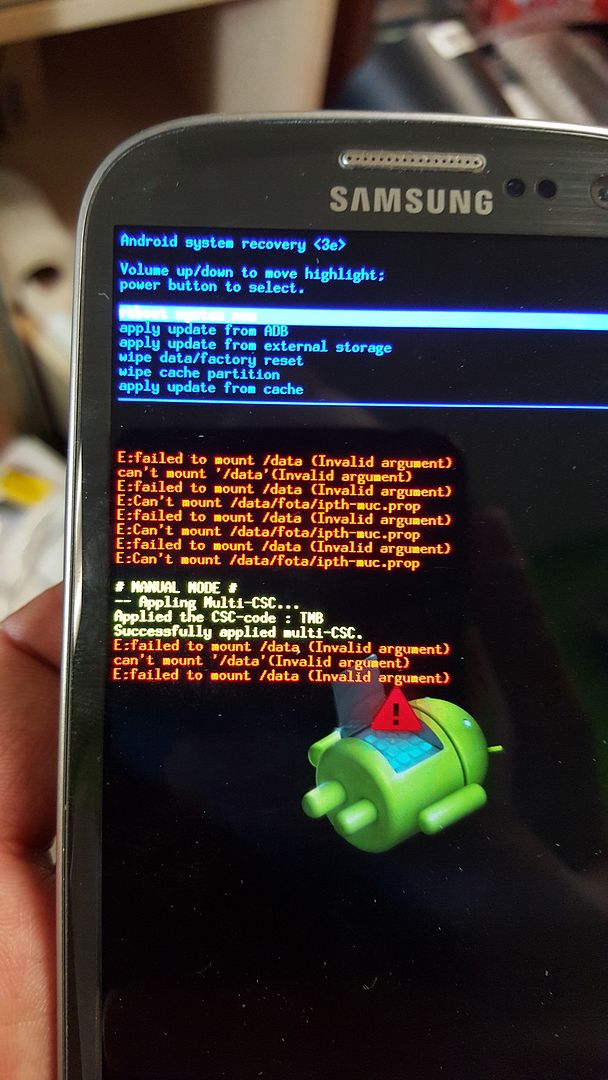 Hello.

Try to make Factory Reset and Wipe cache partition. If problem will persist - try to write different firmwares from the Support Area one by one.